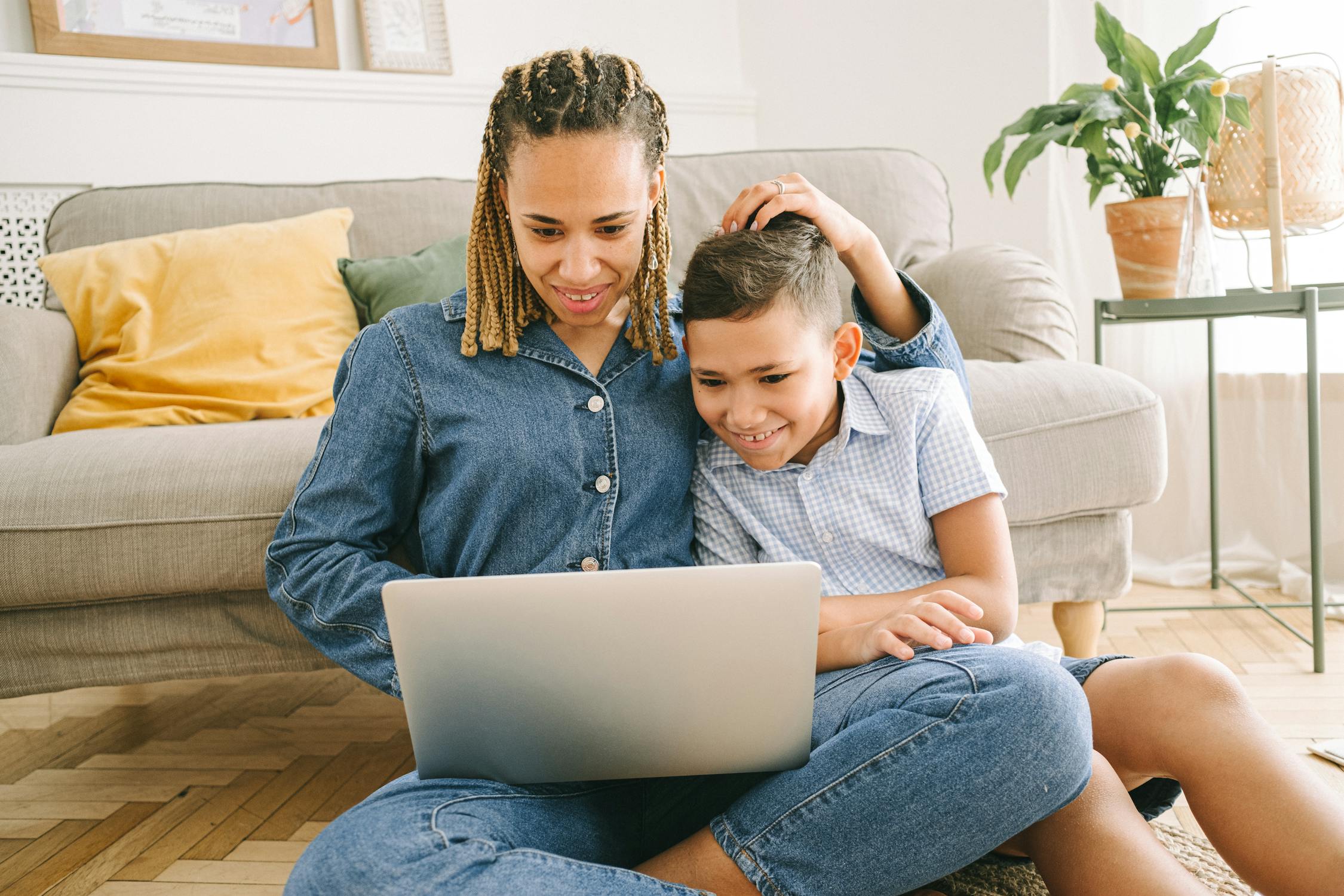 The Greatest Gift For Children: A Lifelong Love Of Learning
There have been three great technological "hardware" revolutions in education. First was the invention of writing circa 3400 BCE in present-day Iraq. Second was the development of the printing press in Germany (1440 CE). Then came the Internet (2000 CE), a development that has taken on even greater significance in the last two years with the compulsory move to online learning.
Yet it's the educational "software" evolution that interests me most. One of the most significant "software" revolutions was led by a Czech philosopher called Comenius (1592 –1670). Comenius introduced many educational innovations, marking him as the father of modern education. He advocated for ​​lifelong love of learning with a focus on logical thinking over dull memorization, and for holistic education over acquisition of specialised skills. 
"Education does not consist in stuffing [students'] heads with a mass of words, sentences, and ideas dragged together out of various authors, but in opening up their understanding to the outer world, so that a living stream may flow from their own minds, just as leaves, flowers, and fruit spring from the bud on a tree."
How CodeBrave's Journey Began
We started CodeBrave in 2018, teaching coding to children living at an orphanage in Beirut. Back then, the co-founder Steven and I were focusing mainly on its career benefits. But as we got deeper into the world of children's tech education, we discovered an approach to teaching that was as important as the skills themselves.
We went to every tech education event we could find – Maker Faires, Arduino Days and robotics competitions – and spoke to any expert we could get on the phone. We met educators that were nothing like my teachers from school. The best way to describe them is 'fun nerds' (a quality CodeBrave now recruits for), people that were endlessly curious, celebrated trying and failing, and had a culture of sharing and collaborating. Words like 'play', 'invention', 'child-centric', 'project-based' and 'integrative education' would often come up.
The approach to education we were coming across – one that positions the student as the creator, inventor and player – appears to be particularly vibrant in this world of tech education, though it does not necessarily have to be limited to that realm.

Our Teaching Approaches Today
Three years later, CodeBrave has become about a lot more than just coding classes for kids. I want to share what I have learned, to help you understand the power of this approach to education for preparing children for adult life.
What I am talking about can be broken down into three approaches:
1- The STEM Education Movement.
STEAM Education is about creating connections across Science, Technology, Engineering, Art and Maths. At the same time, STEAM provides students with opportunities to construct, synthesise, and demonstrate their knowledge through hands-on projects. Rather than working on abstract problems in textbooks, students problem-solve relatable real-world problems using critical thinking. This gets children repeatedly practising behaviours that will serve them very well in their futures.
2- Student-Led Learning.
Plato said that education should involve students' emotions. Classrooms should engage and excite students. One of the most effective ways to do this is to connect to a child's own interests and passions. When combined with real life topics or interest areas of the individual student, this makes students want to learn, rather than feeling that they have to learn.

3- Purposeful Play.
The idea of purposeful play has been gaining traction in recent years. Purposeful play has been found to cultivate children's social, emotional, physical, and creative skills. It builds their confidence to ask questions and to engage and collaborate with their peers to come up with solutions. It also promotes resilience. If one idea doesn't work, they can take a step back, rethink the problem, and try again. Incorporating purposeful play into a curriculum gives students the opportunity to learn in any environment. It also promotes a love of learning that will go on long after their formal education is complete.
Final Thoughts
In sum, how we teach matters as much as what we teach. Repeatedly practising skills like collaboration and problem-solving is more beneficial to children than repeatedly practising rote memorization and factual recall – especially in today's world. How we teach is also decisive in whether children end up developing a lifelong love of learning or seeing it as something inflicted upon them. Igniting their curiosity and letting them play their way to greater knowledge will develop that lifelong passion for learning that our friend Comenius celebrated. 
It is this philosophy that underpins our teaching at CodeBrave Tutors. We want to help foster a lifelong love of learning in our students, and unlock their passion, curiosity and creativity. Tech education can help children pass exams, get good jobs and set them up to better understand the world of tomorrow. But it can also do so much more than that.
"As the whole world is a school for the human race… so every individual's lifetime is a school from the cradle to the grave."
About Clementine Brown, the author:
Clementine is the Co-Founder and Director of CodeBrave and CodeBrave Tutors. Prior to founding CodeBrave, Clementine was a data analyst at the United Nations. She studied Arabic & Persian from Oxford University and has lived in Lebanon for 7 years.
Want to instill a lifelong love of learning in your kids?
Sign your kids up for a free 1-hour online coding class with a private tutor and let them experience a different way to learn a new language.